Rare Vintage Morocco Pentagram Star Coin Pendant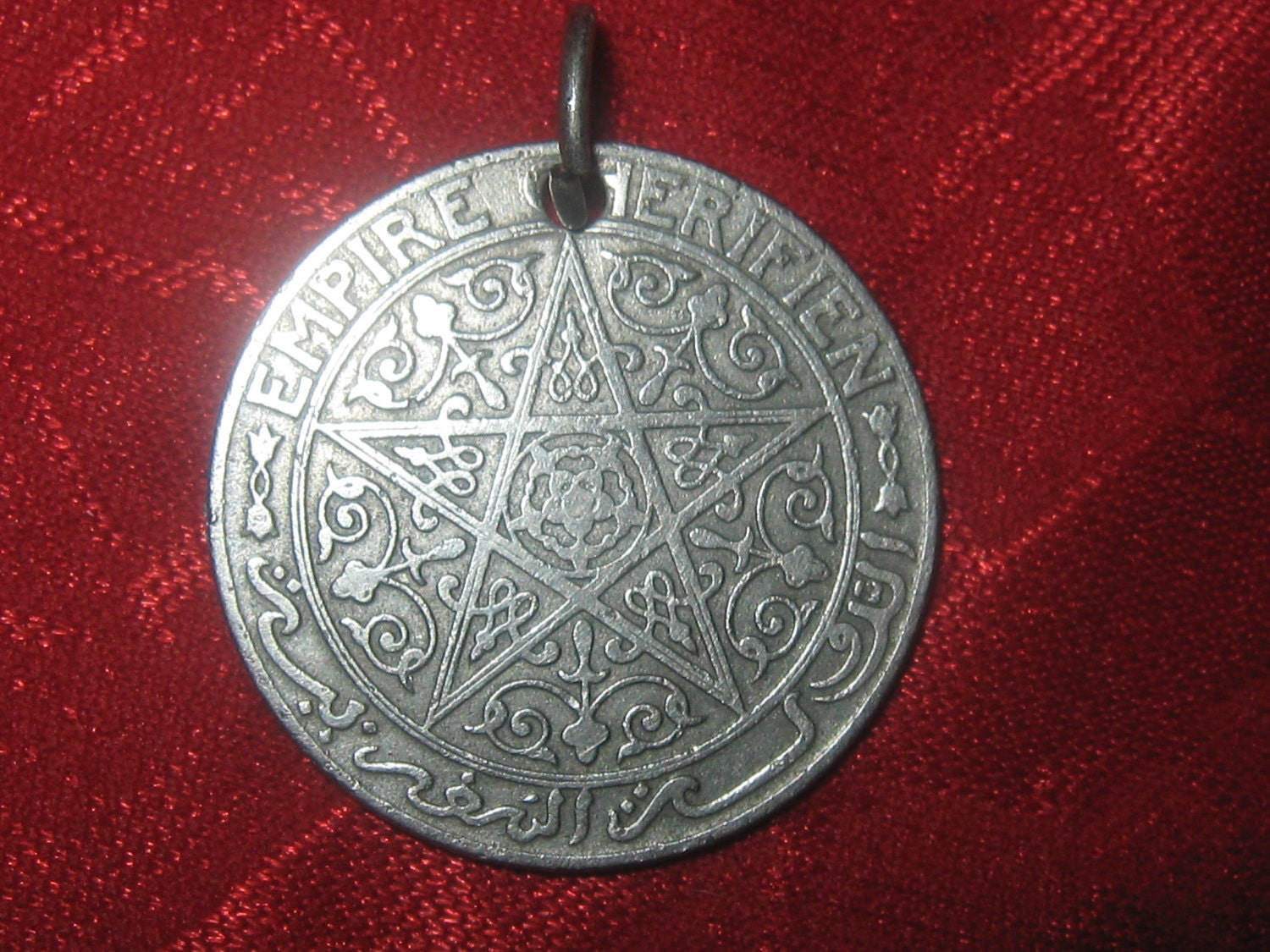 You are looking at a rare Morocco pentagram star pendant.It measures 1 1/4" or 28mm in diameter.They were minted between 1920 and 1950.The date is in Arabic.They are silver plated.Check out the great detail!!!
Prior to the coinage reform of 1889, Moroccan coins were either hammered or cast, and counterfeits abounded. What was lacking in local coins was made up for by the circulation of large quantities of foreign silver currency.
Shown is a four falus cast copper coin from the Marrakesh mint. It was issued under Sidi Mohammed IV. The seal of Solomon decorates the obverse, and the issuing mint and date appear on the reverse. The date is AH 1284, or 1867 AD.
Sold Date:

05/26/2009

Channel: Online Auction
Source: eBay
Category: Coins & Currency
ALL MY ITEMS ARE ** FREE SHIPPING **
Rare MOROCCO Coins 5 Francs 1370 Maroc Empire Cherifien !Beautiful VERY RARE coin from morocco
I will start with only 14.26 $ - *** FREE SHIPPING *** happy bidding -good luck.
I ACCEPT PAYPAL ONLY!
Shipping Charge to all Countries - FREE, except for Malaysia- 3.26 US$.
For register mail please add 4.00 US$.
Old Morocco 10 mazunas AH1340 large bronze coin RARE!